Field Service integration with HubSpot
Seamlessly integrate Sales and Operations. Integrate Retriever Field Service with HubSpot. Combine HubSpot's powerful CRM platform with Retriever's Field Service solution.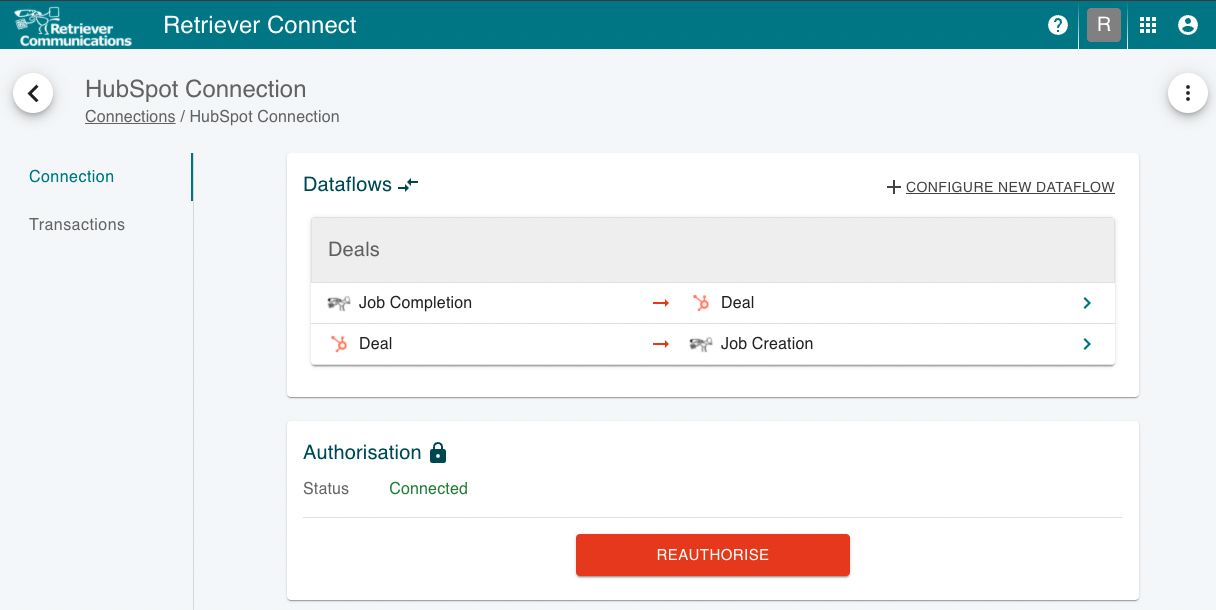 Create Jobs from Deals
Automatically create Jobs in Retriever Field Service when HubSpot Deals reach a particular stage. Easily map between HubSpot Deal properties and Retriever Field Service Job fields. Include additional Deal Owner information.
Update Deals automatically
Automatically transition a Deal to new a stage in HubSpot when a Job is completed in Retriever Field Service. Easily update any Deal properties from job data captured by the Field Worker.
Flexible Scheduling
Field Service integration with HubSpot allows you to pre-assign Jobs in HubSpot or schedule them to a Field Worker in Retriever Field Service. Default Job fields (e.g. Job duration) based on deal stage or any other Deal property.