What is Work Order Management?
The term Work Order Management has been around for a while but there aren't many good definitions out there.  There is a Work Order definition on Wikipedia but that only covers what Work Orders are, not how to manage them.  So here is our definition:
Work Order Management is how an organisation manages work (i.e. jobs or tasks) that they are responsible for. It is done using a software system to create, assign, schedule and track the work orders until they are completed or closed off. The work is assigned to and completed by specific individuals or a team.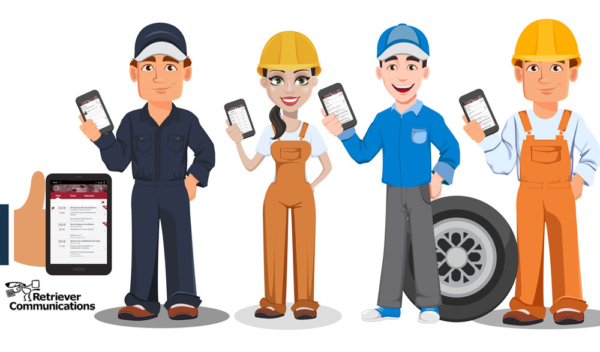 Work Order Management In Australia
Work order management in Australia is of particular importance compared to many other parts of the world. With such as a vast land area, work orders are generated over large distances often covering different time-zones.
It is vital that technician's; whether alone or in teams are properly coordinated. Ensuring that they have the appropriate geo-location information, assets, parts & equipment required to complete the task at hand. Safely, successfully and on time.
Given this large continent, industrial grade mobile applications must be able to work offline as mobile coverage cannot be assumed. This is especially the case in remote areas but even in the larger cities like Sydney & Melbourne, mobile coverage can be patchy at the best of times. Using web-based applications is simply not a solution in the vast majority of cases. You need something native.
Although immune to the connectivity issues of an internet connected mobile application, low-tech methods such as spreadsheets and paper diaries eventually become too difficult to manage. The need to track multiple technician's, their locations and schedules, Asset registries and parts lists, employee absences and leave etc. Collecting all of this associated paperwork and then entering it into the system of record often becomes such a large part of a businesses time that at some point it stops being profitable.
What Are The Benefits Of A Work Order Management System?
There are many different types of companies that would benefit from a universal work order management system, and for many different reasons. These are just a few of the benefits that can be found in a robust system.
Resource Scheduling is one of the biggest benefits of a comprehensive work order management system. Companies need to ensure that resources are in the right place at the right time; With confidence that those dispatched resources are appropriately qualified and holding the required licences. At the same time ensuring they have the correct equipment required to get the job done safely and efficiently on the first visit.
Asset details and associated management can be a big part of a businesses work. By incorporating this information into the system, assets are treated as first class entitites. Maintaining associations with installation sites. Providing history reports for the asset. Showing any work completed previously and managing repeat visits all ensure that assets are maintained to the highest level. This level of data capture can also be used for future forecasting, often reducing the need for repeat visits due to insufficient parts. The worst cases of duplicate work due to lost paperwork can be eliminated completely.
Automated data collection can save an organisation countless hours by eliminating the need for roaming technicians to return to the office and submit job paperwork and time sheets. All of this can happen seamlessly with no input from the technician, often freeing up a day per week for each worker.
An offline capable solution ensures that no matter where your work is undertaken, data will never be lost. Whether it be at the bottom of a lift well or working inside a mine miles from anywhere, you can be sure that the data collected will be returned to your systems for processing.
Reduced billing cycles. By preventing the need for a tech to return to the office and submit paperwork which then requires manual entry, a work order management system can instantly generate appropriate reports and invoices the instant the data is received from the field.
Work Order Management Software
Work Order Management Software is an essential tool for modern organisations so that they can deal with the challenges of managing work orders, tasks or jobs. Work Order software consists of mobile applications for the field workers and web-based applications for back-office scheduling and reporting.
Different job types and workflows
Workforces perform a number of different types of work like planned maintenance, inspections or repair/servicing work. The work order management software applications needs to support different workflows for these different types of work. The assigned worker needs to be presented with the correct workflow for doing that particular type of work in the most efficient way.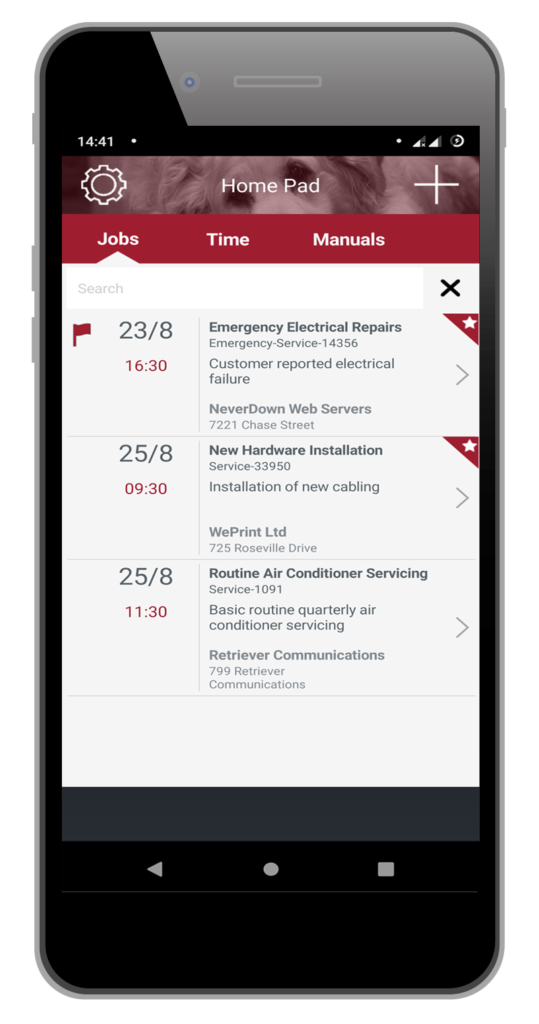 Reliable and works in poor coverage
Modern Software needs to be as reliable as the rest of the tools in the field worker's toolbox. It can't lose data and has to be able to work in areas with poor or no mobile data coverage. For these reasons, the applications can't be web-based, the mobile applications need to be native.
Work Order Scheduling Software
An important aspect of Work Order Management is the scheduling of the work orders to the people that need to complete them. Scheduling Software is accessed through a web browser. It allows office-based users to view and control every aspect of managing work orders on a day-to-day basis. The Work Order Scheduling Software needs to provide real-time visibility of how work is progressing. Other important factors like compliance levels, and field worker availability also needs to be visible too.
Real-time view
The scheduling software needs to give people like supervisors and schedulers a real-time view of what of how the jobs are progressing. They need to be able to easily identify problems like late or incomplete work so that they can be actioned. This is essential in meeting service level agreements (SLAs).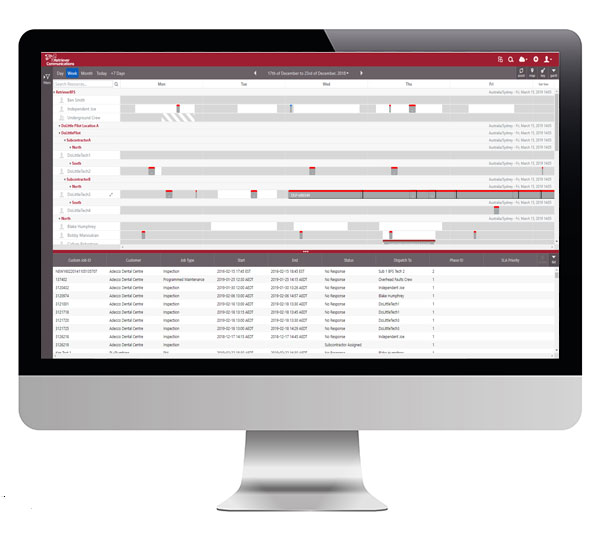 Subcontractor Support
Many industries depend on subcontractors so the assignment and tracking of work orders needs to go beyond the organisation.  The Scheduling software needs to cater for subcontractors.  Both the originating organisation and the subcontractor need to have full visibility of the work order from start to finish.